NKHS. Everything is fine at the high school. Fire department is on scene checking a malfunctioning alarm.

NKHS. Reminder that the Open House has been postponed. Information about the new date for a virtual Open House will be sent out as soon as details are confirmed

NKHS. Reminder that Monday Sept 14 is Freshmen only. Grades 10-12 first day on Tuesday Sept 15th. Freshman please check email announcements for directions on virtual orientation.
Bus information is now available in ASPEN. Log into your account, click on the student, and then click on the Transportation tab. Updates will be made on a regular basis. Please feel free to continue to email us at
transportation@nksd.net
with any questions or concerns.

NKHS Parents and Students. Please make sure to check your email or our website for the Parent Newsletter containing important information about school reopening next week
If you would like to enroll/commit to distance learning for the first semester, please visit this link for more information and to sign up.
https://bit.ly/NKSD_DL_Commitment
Open enrollment closes Sunday at 8pm

NKHS Seniors - We received word late yesterday that the Running Start program application at CCRI has been reopened! This requires full-time enrollment at CCRI for which you will receive college credits while fulfilling your high school graduation requirements. Later today we will send out details about the regulations and how to enroll.

NKHS. Reminder to all Advanced Placement students that summer packets are due this Friday August 14 no later than 11:59 pm. Late submissions are not accepted by Google Classroom so submit it early to avoid complications.

NKHS students. There will be no parking fees for 2020-2021. Spaces will still be first come first serve. On your permit application please indicate if you will be carpooling and with whom.
This is a message from North Kingstown School District on behalf of the Rhode Island Department of Education. Parents – if you have a child who is a North Kingstown resident and will be four years old by September 1st, you may enter your child's name in a lottery to receive one year of free, high-quality preschool education through the Rhode Island Pre-Kindergarten Program. You must submit an application no later than July 5th in order to be part of this lottery. Applications are available now at the Sunshine Child Development Center (11 Iafrate Way). Paper applications need to be submitted to any State Pre-K site by July 2nd. If you have any questions or need more information about the lottery or the Rhode Island Pre-K Program, please email
RIPre-K@ride.ri.gov
. Thank you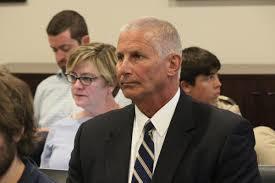 NKHS Students May pick up their locker items next Monday 5/11 or Tuesday 5/12. For details and an appointment please seethe email sent today

NKHS students: 2020-2021 ACN courses enrolling May 4 to May 29 for both semesters. First come first serve at RIDE.gosignmeup.com