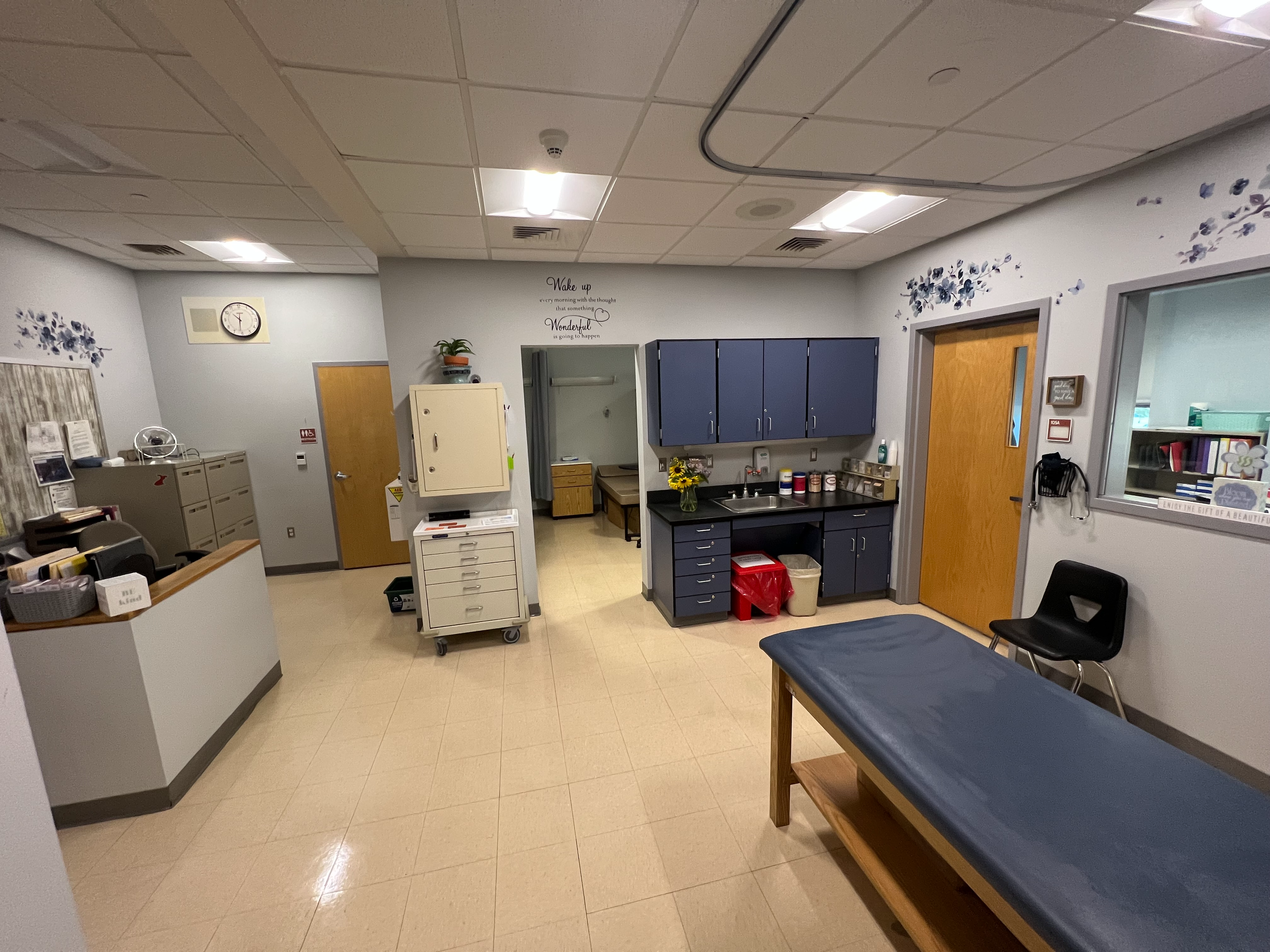 Welcome to the Nurse's Office at North Kingstown High School
School Nurse: Lynda Thibeault, RN, BSN, RSN
Lynda_Thibeault@nksd.net
Clinic 401-268-6278 or 401-268-6279
Sick/Attendance Line 401-268-6239
Clinic Paraprofessional: Barbara Seeley
Barbara_Seeley@nksd.net
Respiratory Viruses: Information from the RIDOH
RSV Information:
https://www.ri.gov/press/view/44679
Flu Information:
https://health.ri.gov/otherlanguages/spanish/flu/
Your child needs to stay home when showing signs and symptoms of illness.
Please call the NKHS Sick Line at (401-268-6239) when you anticipate your child being tardy or absent. If your child is out ill, it is helpful to know your child's symptoms to determine if an outbreak of one particular illness is occurring in the school. We ask that students stay home for the following reasons:
Fever >100.4 F

Vomiting or diarrhea

Persistent cough

Excessive fatigue and lethargy due to their illness

Known contagious condition (i.e., strep throat, impetigo, pink eye) that has not been properly treated

Symptoms of the Covid-19 virus pending a negative Covid test
ASPEN FLOW WORKS
If you need to review how to update your child's medical information and complete the parental permissions for over-the-counter medications, please watch the following video: Tutorial Video on Back to School paperwork in Aspen.
If you have forgotten your password to your Aspen Family Portal, please get in touch with the guidance department (401-268-6240 ), and they will assist you with resetting your account. To complete the workflows, click here to access your Aspen Family Portal.
ATHLETICS
Physicals in the clinic are not forwarded to the athletic director. However, below is the link to upload your physical to the athletics portal to participate in athletics at NKHS.
If you have any questions about sports participation, please contact the athletic department.
https://northkingstown-ar.rschooltoday.com/