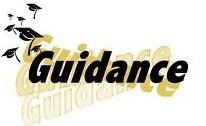 Main Number: 401-268-6240
Ms. Rosemarie Florenz, Guidance Clerk
Fax Number: 401-268-6220
CEEB Code: 400088
Welcome to the 2020-2021 School Year!
NKHS School Counselor Breakdown 2020-2021
Mrs. Toro

Department Chair

Mrs. Toro

Department Chair
Add/Drop Periods for 2020/2021 School Year
| | | | |
| --- | --- | --- | --- |
| Semester 1 and Quarter 1 Classes | | Semester 2 and Quarter 3 Classes | |
| | | | |
All level changes must occur by October 13th. Level change requests must be submitted in writing to the student's school counselor by October 5th. In order for a level change to be approved all possible avenues for success must be attempted which includes completing all assignments and seeking out extra help from the teacher. Please see Page 16 of the Program of Studies for more details.
College admissions representatives meet with our students to share information and answer questions about their college/university and the specifics of their application process. See the calendars below for the list of participating schools and the link to join the session.
November Virtual College Visits
December Virtual College Visits
College Application Information and Helps Sessions
School counselors held virtual College Application Information and Help Sessions for students Monday, September 21 through Thursday, September 24 at 1pm. If your child was unable to attend one of the sessions the information shared is posted on the Class of 2021 Guidance Google Classroom.
Counselors will hold 2 more informational sessions with students on Tuesday October 27th and Thursday October 29th for students who were not able to attend in September. Please see Class of 2021 google classroom for links to join the 1pm sessions.
College Application Help Sessions
A school counselor will be available every Wednesday from 1:00 - 1:45 to help students with their College Applications. Students can drop in to the session via a google meeting link shared on the Class of 2021 Guidance Google Classroom.
Virtual Senior Parent and Financial Aid Night - Monday, October 6 at 6:30pm
6:30 - 7:00 - School counselors will review the college application process and answer questions.
7:00 - 8:00 - A representative from the College Planning Center of RI will present information about financial aid and answer questions.
SAT School Day for Seniors - October 14, 2020
North Kingstown High School seniors will be taking the SAT with Essay test at the high school that day.
2019/2020 School Year Information
Resources and Information from the 2019/2020 School Year
Fall 2019 Visit to Senior English Classes: Counselors visited senior English classrooms to share information about the college application process and post high school planning during the week of 9/23/19.
Resources:
NKHS College Application Guide
College Preparedness Checklist
Options Besides a 4-Year College
Senior Parent Night/Financial Aid Night: This event was held on Monday, September 16, 2019 at 6:30pm in the NKHS Auditorium. Counselors reviewed the college application process that will be shared in detail with seniors during classroom visits in late September. A representative from the College Planning Center of Rhode Island also spoke about Financial Aid and completing the FAFSA and CSS Profile. Click here to view the slides presented by NKHS counselors.
2018/2019 Classroom visit: Guidance Counselors visited all grade 11 English classes in November and in May. Please see below for information that was presented.
Class of 2020 Junior Presentation
2019-2020 Junior Parent Survey
2019-2020 Junior Student Survey
Spring 2019 Junior Classroom Presentation
Junior Parent Night Nov. 2018: Guidance counselors hosted Junior Parent Night. Please see below.
Junior Class College Info Session
Please see additional handouts distributed at Junior Parent Night below.
Class of 2021:
School Counselor Visits to Junior English Class Visits
School counselors visited all junior English classes in November. We discussed the importance of junior year and a "to do" list for post high school planning. We also facilitated a career and major search with the juniors. Please see the links below to view the materials shared with the students.
Class of 2021 Junior Year Fall Visit
Junior Year Fall Visit Activity
Slides from Post High School Planning Night 2020 that was canceled on March 12
Slides from Junior Spring Slide Shows 2020 May 13, 14, and 20.
Class of 2023:
Advisory visits:
School counselors will be visited 9th grade advisories during the week of September 16, 2019 to discuss how to be a successful student and other important information about NKHS requirements.

The resources below were shared with students:
How to be a Successful Student at NKHS
School counselors have seen all 9th grade advisories in our Guidance Library during the months of November and December. During the visit we showed students where they can find their school counselor, school psychologist, and the school social worker. We also had students create a working resume that they will add to throughout high school.