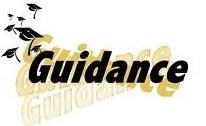 Main Number: 401-268-6240
Ms. Rosemarie Florenz, Guidance Clerk
Fax Number: 401-268-6220
CEEB Code: 400088
Welcome to the 2023-2024 School Year!
Seniors and Senior Families
College Visits
Approximately 75 admissions representatives from colleges/universities across the country will be visiting NKHS to meet with students interested in their schools. Some of the visits will be in-person and some will be virtual. Below is a link to view the calendar of the visits. Juniors and Seniors should sign up for the visits in the Guidance Office by the day before the visit. If a visit is scheduled during a student's class time, the student must ask the teacher for permission to attend the college visit.
Scholarships
Please check out! The Rhode Island Foundation is pleased to let you know that their scholarship program is now open for the 2023-2024 academic year.
RI Foundation Scholarship Information
Scholarship Doc for updated Scholarship information.
Check back often as Scholarships are continually added throughout the school year.
Save the Dates:
Coming Soon!
Juniors and Junior Families
Below are the links to the recording and slides from the Junior Parent/Guardian Night on 11/17/22. We hope the information gives you a clearer picture of the post high school planning process and that it helps spark some conversation with your junior about post high school planning.
Below are the links to the slides and recording from the presentation. If you have any questions after reviewing the slides and recording, please reach out to your junior's school counselor.
Recording of Junior Parent/Guardian Night 11/17/22