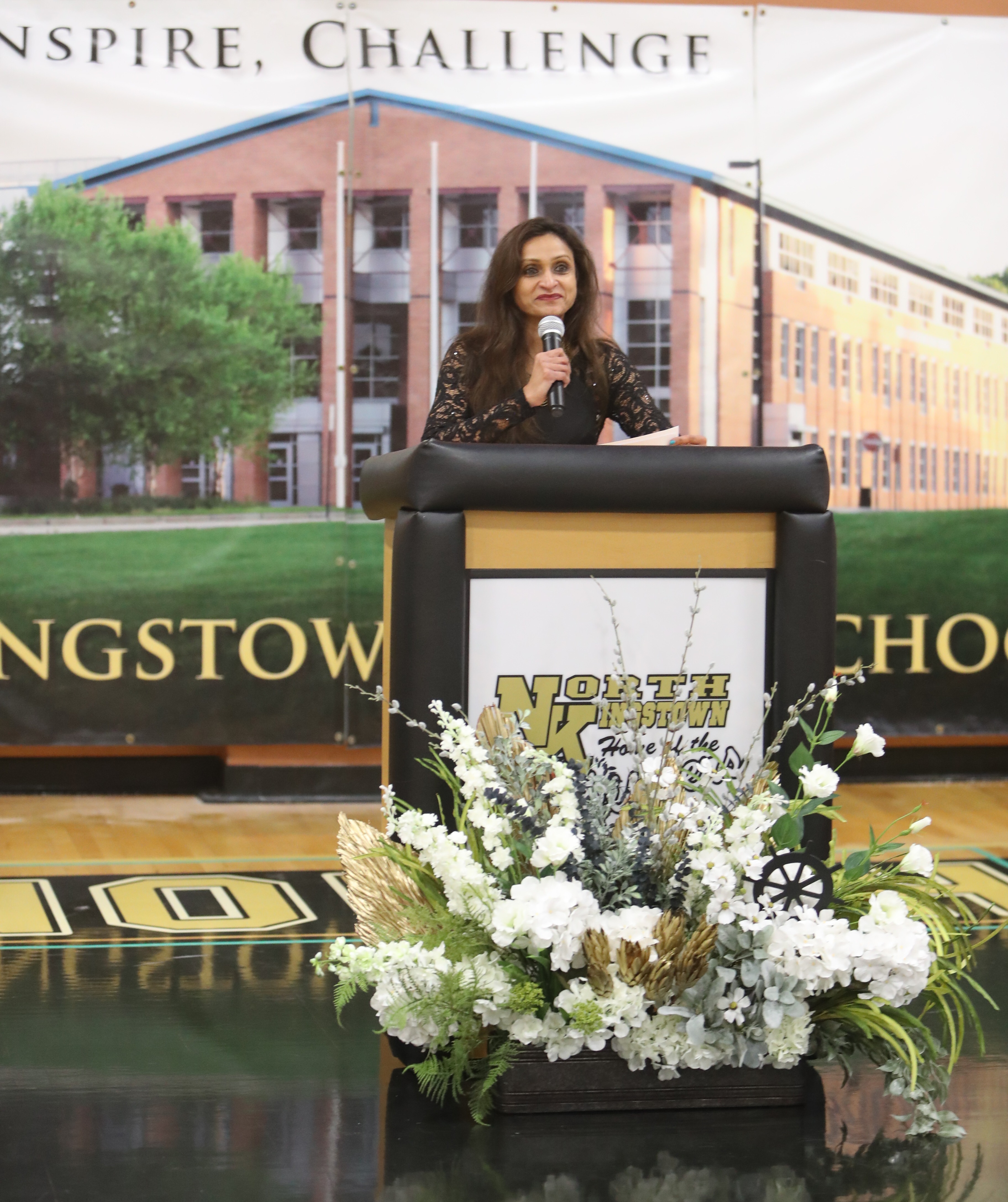 NORTH KINGSTOWN HIGH SCHOOL MISSION STATEMENT:
"Our mission is to educate our students to become intellectually active adults, to inspire them to reach individual excellence, and to challenge them to become responsible members of society."
Skillful
Kind and Inclusive
Innovative
Participative
Perseverant
Effective Communicator
Respectful
Self-disciplined
CORE VALUES & BELIEFS STATEMENT
North Kingstown High School is committed to providing our students with a learning environment and experiences that foster their growth as individuals and support them in becoming:
Effective communicators

Problem solvers

Independent thinkers

Skillful collaborators

Active citizens

Self-directed lifelong learners
21st CENTURY EXPECTATIONS FOR STUDENT LEARNING
In order to be prepared to compete in the 21st century global economy, North Kingstown High School expects that, throughout their high school experience, students will achieve in the following areas:
ACADEMIC
(A1) Demonstrate personal responsibility for and a commitment to achieving their full potential.
(A2) Use technology appropriately in all educational settings to expand knowledge and enhance skills.
(A3) Analyze data, communicate ideas, and become informed and critical consumers of information and media.
(A4) Think critically and reason effectively to solve complex problems.
(A5) Practice efficient and effective time management skills in both individual and collaborative settings.
(A6) Explore and create in the fine and performing arts and practice healthy behaviors.
SOCIAL
(S1) Exhibit self-discipline, integrity and ethics, compassion, a sense of fairness, and respect for themselves and others at all times.
(S2) Take advantage of opportunities to participate in elective and extracurricular activities that expand knowledge and strengthen skills.
CIVIC
(C1) Engage in community involvement as a responsible, participatory, and/or justice-oriented citizen to develop life skills and career goals.
(C2) Exercise responsible citizenship through adhering to school policies and following expectations outlined in the Student Handbook
(C3) Cultivate an awareness and understanding of global issues and cultures.